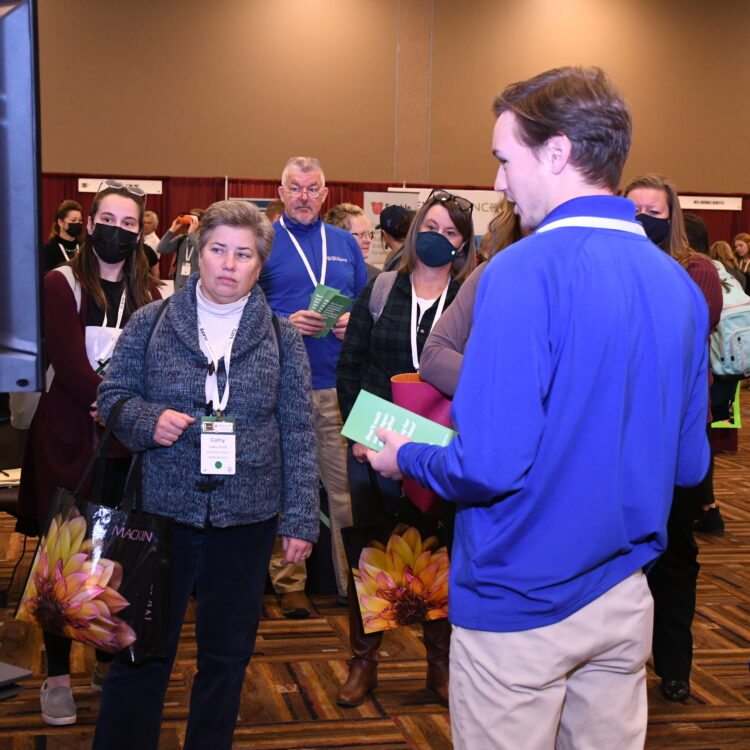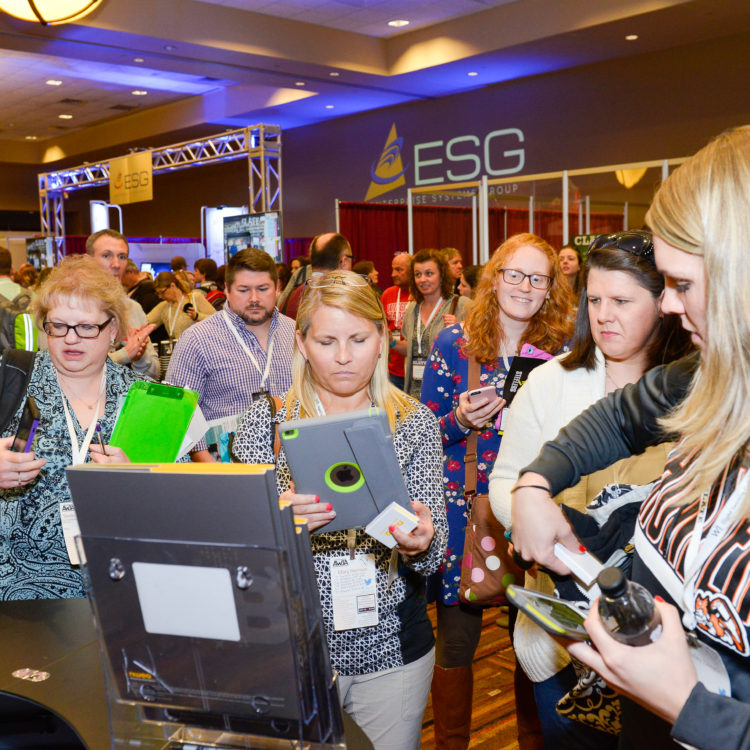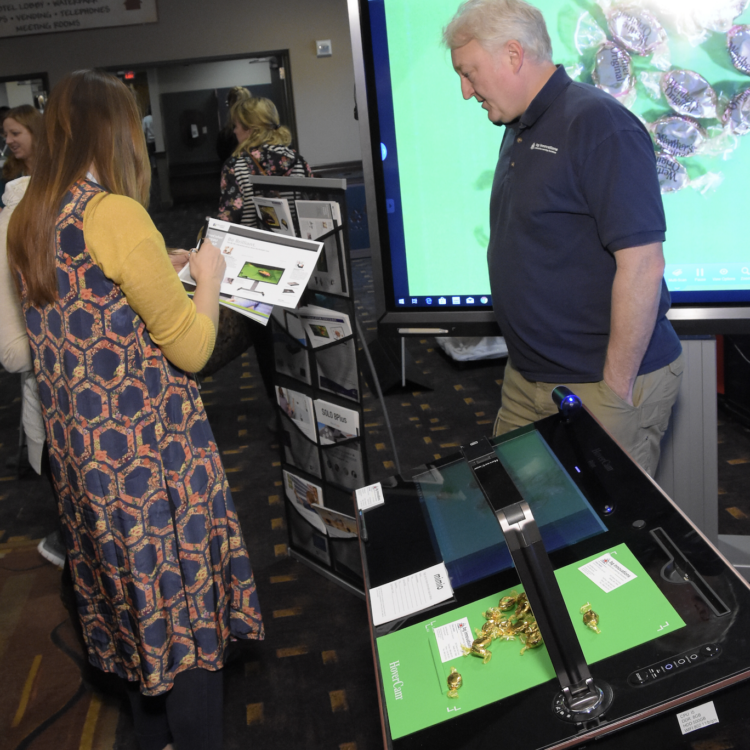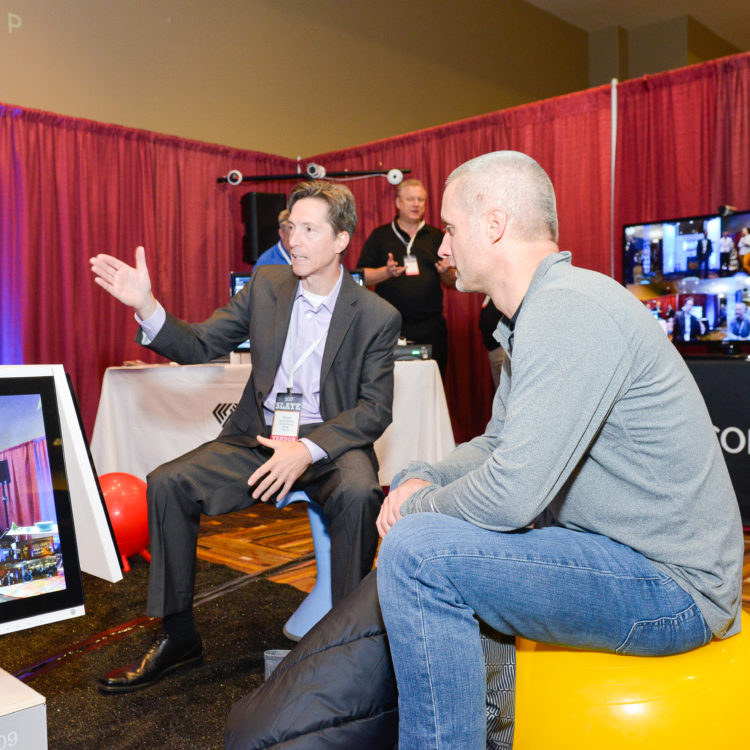 The vendor hall is sold out for 2023! Please reach out to SLATE staff with questions about space availability.
The SLATE convention is the largest education technology convention in Wisconsin. For over 12 years, we have provided a space to showcase, present, analyze, and explain the use of technology in education. Over the course of three days, educators of all backgrounds and expertise levels gather to learn about the newest in education technology, as well as practical tips and tricks to implement in their schools and districts.
Exhibit with us and engage with educators and school leaders who are on the front lines of school technology.
The SLATE Expo Hall sells out quickly every year! Questions? Contact us!
Booth Options and Furnishings
Show Information:
Show Date: 12/5/23
Venue: Kalahari Resort & Convention Center, Wisconsin Dells, WI
Convention Center: Africa West
Exhibitors Set-up: 12/4/23 6:00-8:00 pm; 12/5/23 7:00-9:00 am
Show Hours: 12/5/23 9:30 am – 3:35 pm
Peak Times: 9:30-10:10 am; 12:15-12:45 pm; 1:45-2:15 pm; 3:15-3:35 pm
Tear Down: 3:35 pm
The standard booth will be approximately 8 feet deep X 10 feet wide, with a black and silver draped back wall 8 feet high, side dividers 3 feet high, one 6' skirted table identification sign and two chairs. Additional exhibit furniture can be brought in by the exhibitor or requested from Valley Expo Services. A schedule of prices will be included in the exhibitor service kit below. Shipment of crates and cartons for storage must be prepaid and sent to Valley Expo Services. They will receive, store, deliver the booth, remove and return crates and cartons at the exhibitor's expense. Further information, including electrical and internet costs, can be found in the Valley Expo's exhibitor Service Kit.
Valley Expo and Displays 4950 American Rd. Rockford, IL 61109 Phone (815) 873-1500 [email protected]
The Cost per Single Booth $705
Cost includes one booth in the location of your choice plus two exhibit hall attendees.
Additional hall attendees are $100/person. 
Booth cost also includes pizza lunch and dessert break for each hall attendee.
*Only one company is allowed per purchased booth. If more than one company is found sharing a booth you will be contacted and the second company will also have to pay the booth fee as well.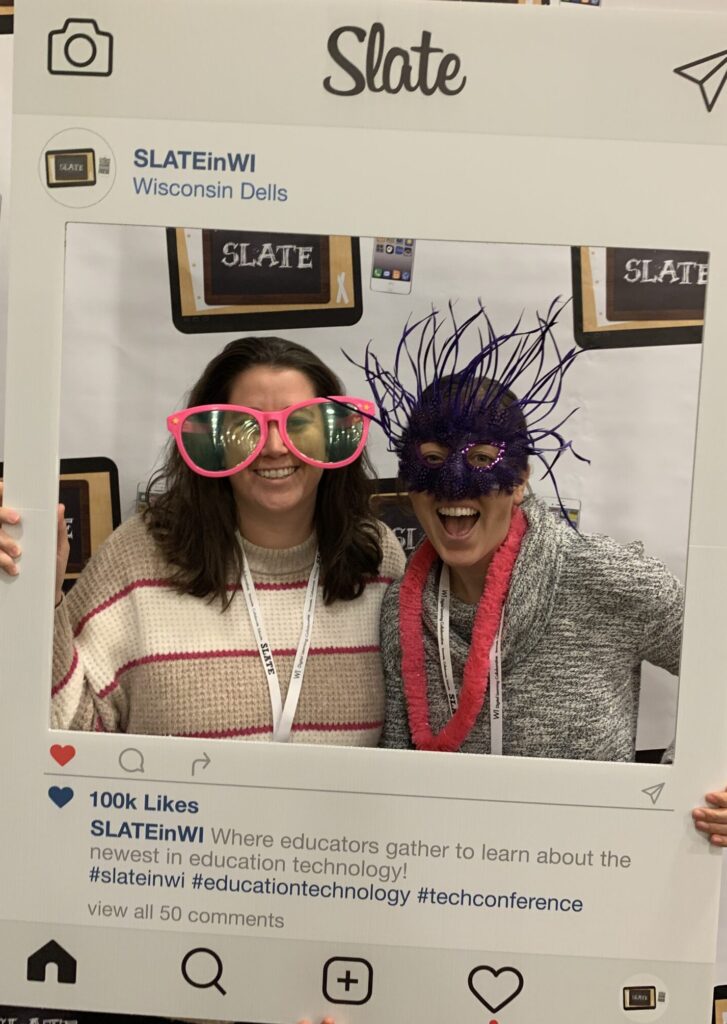 The cost per Premium Double Booths $1,600
Located in the middle of the high traffic "action" areas. Only five are available. Cost includes two premium booths and you may bring five exhibit hall attendees. 
Additional hall attendees are $100/person.
Booth cost also includes pizza lunch and dessert break for each hall attendee. 
Each year, SLATE sponsors enjoy the visibility and recognition provided throughout the convention in online, print, signage, and face-to-face opportunities. Attendees include: 
Teachers and School Educators

Principals/Associate Principals

District Administrators and Directors of Curriculum and Instruction

Library Media Specialists

IT Coordinators
Review all of the opportunities and contact Katie Lowe at [email protected] for more details.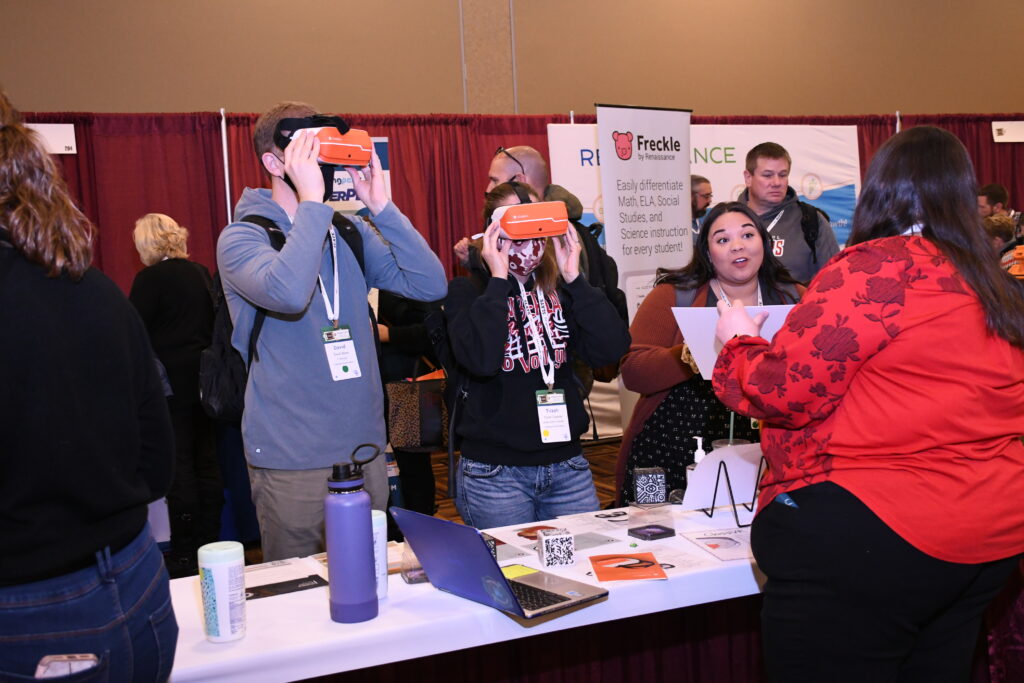 Advertise in the Convention Program- SOLD OUT FOR 2023!
Every year, over a thousand superintendents, principals, IT, and other school leaders attend the SLATE Convention. There is no better way to familiarize your business or organization with these school decision-makers than to exhibit at SLATE and advertise in our Program. As an exhibitor at the SLATE Convention, we welcome and encourage you to advertise in our SLATE Program. Ad space is limited. This publication is the comprehensive program of our SLATE Convention. It is distributed to all attendees, vendors and presenters. It serves as a directory of the Convention with reviews of all sessions and listing of each exhibiting company with its booth number. The ad is due November 1. Acceptable image files: JPEG, PDF, GIF, TIFF, PNG. Send ad to: [email protected]
Cost: $650

Full Page, Full-Color Ad

8w x 10h; with color bleeds

Three Available- SOLD OUT!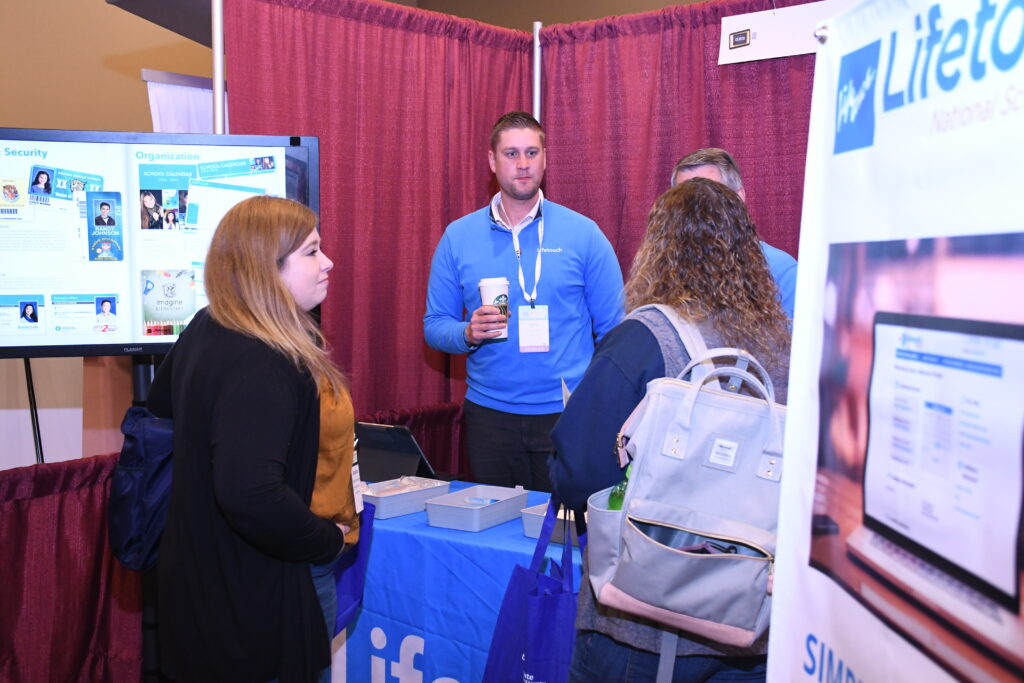 Cost: $325

Half Page, Full-Color Ad

4w x 5h, no color bleeds

Two Available- SOLD OUT!
Ethical Standards: Meeting the Regulations as School District Staff and Vendors
School district employees are public employees required to abide by a strict code of ethics. Ethics codes generally prohibit officials from accepting:

Items or services of substantial value.

Anything of value that could reasonably be expected to influence the official's vote.

Anything of value that could reasonably be considered a reward for official action.
A local public official may accept meals, refreshments, and the like without charge that are provided, sponsored, and/or sanctioned by the conference organizer. For complete information, please reference Wisconsin Ethics Law.
If you have any questions or concerns about these standards or how they are enforced we encourage you to contact SLATE staff.
Cancellation Information

All payments made to SLATE/WFEA under this application shall be deemed fully earned and non-refundable in consideration for expenses incurred by SLATE/WFEA and SLATE/WFEA's lost or deferred opportunity to provide display space to others.