SLATE Convention Registration
SLATE is a comprehensive educational technology convention designed to meet the needs of all schools and districts. This convention is designed for a wide variety of educators including Teachers, Principals, Associate Principals, District Administrators, Library Media Specialists, IT Coordinators, Directors of Curriculum and Instruction and other school leaders. Over the course of three days, 1,500 educators of all backgrounds and expertise levels gather to learn about the newest in education technology, as well as practical tips and tricks to implement in their schools and districts.
2023 Registration Fees:
Conference Fee: $255 per person (fee does not include pre-conference sessions)
Pre- Conference Session Fees: $49 + conference fee
If you have any questions please contact us for information.
Exhibitor Registration is a separate process. Exhibitor Info can be found here.
Meals and Reception

Individuals who register for a pre-con session will receive a break. Individuals who register for the conference may attend the sponsored Welcome Badge Grab Reception on Monday evening. Continental Breakfast, Lunch, and dessert break are served on Tuesday. Breakfast buffet is served on Wednesday. Those with special needs must indicate their dietary requirements on their registration form. Special requests cannot be accommodated after November 15, 2023.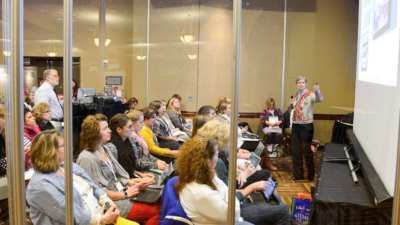 Meeting Room Accommodations
SLATE will make every effort to schedule popular topics in rooms large enough to accommodate anticipated attendance. Since many topics are extremely popular, it is wise to arrive early or select alternative sessions as you plan your convention schedule. AWSA/WASDA and the Kalahari Resort are REQUIRED to follow local fire regulations and may ask participants in rooms filled to capacity to choose another session.
Photography
Your registration, attendance, or participation in SLATE meetings, conferences, or other activities constitutes permissions for SLATE and its licensees to interview, photograph, capture, and record your likeness and name, in all media now known or later developed ("Recording"), and to edit, duplication, distribute, broadcast, use, or otherwise distribute any Recording, in whole or part, worldwide, in perpetuity, in support of SLATE, all without your further approval or an obligation of compensation to you. You release SLATE and its licensees from any liability in connection with use of any Recording.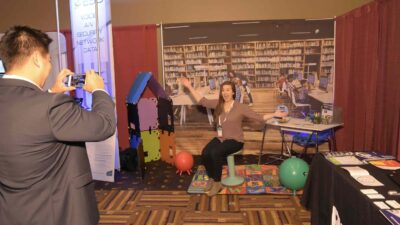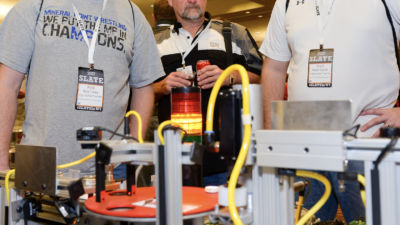 Medical Emergency
In the event of a medical emergency call Security at extension 4HELP from any of the house phones. Be prepared to give details as to the nature of the emergency and the exact location. If an ambulance is needed, you should request Security to notify one.
Name Badge
Be sure to wear your name badge during the entire Convention. You may be asked to show your name badge when entering sessions or events.
Registration Cancellation Policy
Full refund of registration fees will be made on cancellations received by noon on November 22, 2023. Cancellations must be made by emailing Jessica at [email protected]. 
There will be no refund for cancellations after noon on November 22, 2023, no-shows or cancellations during the event.
For Exhibitor cancellation see Exhibitor Info tab.