201. Wisconsin Future Ready: Creating a Culture of Excellence and Innovation
8:30–3:00 | Pre-Con Session ($49 additional fee required)
Speakers: Tom Murray & Adam Phyall, Future Ready Schools
The Future Ready SLATE Leadership Forum is a one-day personalized professional learning event designed to help innovative Wisconsin educators (district leaders, principals, instructional leaders/coaches, librarians) reflect on how to best lead and support a culture of excellence and innovation in their schools and throughout the district. Join us for an interactive workshop that will spark ideas and actions for weaving digital innovation into practice, particularly in this new era of artificial intelligence.
Goals:
Create conditions that promote/support innovation and deeper levels of learning through the use of technology
Showcase strategies and tools to support the integration of innovative digital tools across curriculum areas
Highlight the importance of personalized professional learning for educators
Identify solutions that ensure budget sustainability for long-term integration of innovative digital tools
Problem-solve roadblocks and share successes around digital innovation

Participants will:
Begin to shift professional practices to support innovation across the curriculum
Leverage new and compelling practices to shift instructional practices
Explore and discuss the role of artificial intelligence as part of the K-12 experience
Understand the latest research and emerging practices that support digital learning innovation
Engage in honest and authentic conversations around successes, roadblocks, and hurdles
Build a network with like-minded educators who support empowerment and leadership

Speakers: Tom Murray & Adam Phyall
202. Cultivating the Genius of Our Learners
2:00- 4:00 | Pre-Con Session ($49 additional fee required)
Speakers: Beth Clarke, Mark Schwingle, Tamara Mouw and Rudy Bankston
Every child brings their own experiences and funds of knowledge to the learning community, and it's our job as educators to cultivate their genius! Join us to learn Dr. Gholdy Muhammad's culturally and historically sustaining literacy framework that centers the learner in instructional design by focusing on students' identity, skills, intellectualism, criticality, and joy. This session will provide an inclusive learning template that integrates Universal Design for Learning (UDL) and technology models within Muhammad's framework. A toll will be shared to help evaluate bias within curricular and technology resources. This will be a session you will not want to miss!!
Speakers: Beth Clarke, Mark Schwingle, Tamara Mouw  & Rudy Bankston
Speaker Resource Page
Grades: K-12
Experience Level: Novice
Convention Track: DATL
Audience: SA,IC,DA,CI,TI,LMS,GE
203. Five Way to use AI in your Professional Educator Practice
2:00-4:00 | Pre-Con Session ($49 additional fee required)
Speakers: Caroline Haebig and Jennifer Schlie-Reed, New Berlin School District
AI this, AI that. It's everywhere. During this session we will explore practical opportunities for teachers to use AI in order to level-up current best practices in the realm of instructional design, personalized learning and assessment. Concrete strategies, examples, starting point resources, and time to apply and explore will be included. During this session we will explore the innovative possibilities AI tools provide for creating efficiency and ease when it comes to implementing a research-based professional practice. Time to dig in and explore different tools and to develop uses of these tools will be provided.
Speakers: Caroline Haebig and Jennifer Schlie-Reed
Speaker Resource Page
204. Identifying and Removing Barriers to Computer Science Learning
2:00-4:00 | Pre-Con Session ($49 additional fee required)
Speakers: Amy Bires, DPI and Colleen Lewis
Understand research to help identify and remove barriers to computer science learning to understand and optimize CS learning. Explore efforts on how classrooms can broaden participation in computing.
Speakers: Amy Bires & Colleen Lewis
Speaker Resource Page
205. Mastery Unleashed: Transforming Education through Khan Academy District Partnerships and Khanmigo
2:00-4:00 | Pre-Con Session ($49 additional fee required)
Speaker: Jason Feig, Khan Academy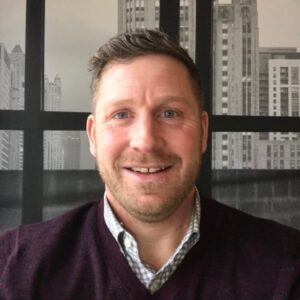 In an era where traditional educational models are being redefined, Khan Academy has emerged as a trailblazer, revolutionizing the way students learn and educators teach. Through strategic district partnerships, Khan Academy has established itself as a cornerstone of progressive educational change with a focus on mastery learning. This session will explain the power of these partnerships and how they foster an environment in which districts can leverage Khan Academy's rich content and insights to empower both educators and students.
Central to this transformation is the Khanmigo platform, a Khan Academy AI tool that empowers both educators and learners. This session will showcase how Khanmigo empowers learners to take charge of their education by personalizing the learning experience, and how it can save teachers time with valuable insights into student performance and tools to make planning engaging lessons tailored to their students. Join us to explore how Khan Academy is revolutionizing education by putting the power of learning back into the hands of those that matter most.

Khan Academy is an IRS-recognized 501(c)3 not-for-profit (nonprofit) organization. Khan Academy materials are available for free at www.khanacademy.org.
Speaker: Jason Feig
Speaker Resource Page